Archive for admin
Category: Mobiliario
| Tags: aimoires, best buy, canapes, capital do movel, cuisines, des bureau, du meuble, furniture pacos de ferreira, le mueble, lit, meuble, meubles portugal, mobiliario portugal, mobilier, moveis pacos de ferreira, moveis portugal, Muebles du Portugal, muebles portugal, paços de ferreira, salon du mobiler, sofas pacos de ferreira, sofas portugal
Na sua visita a Capital do Móvel não nos deixe de visitar temos o mobiliário com a melhor qualidade e com preços em conta.
Para mais detalhes sobre a nossa localização e oferta visite-nos em:
Category: Mobiliario
| Tags: aimoires, best buy, canapes, capital do movel, cuisines, des bureau, du meuble, furniture pacos de ferreira, le mueble, lit, meuble, meubles portugal, mobiliario portugal, mobilier, moveis pacos de ferreira, moveis portugal, Muebles du Portugal, muebles portugal, paços de ferreira, salon du mobiler, sofas pacos de ferreira, sofas portugal
A 39.ª edição da feira de mobiliário de Paços de Ferreira – Capital do Móvel arrancou hoje sábado 25-08-2012, venha nos visitar.
Campanha dirigida aos Clientes dos Estados Unidos da América



Mobiliário Português com colocação nos Estados Unidos da América.
Entre em contacto connosco por email ou venha visitar – na compra dos nossos móveis, oferecemos um voucher com três dias de estadia gratuita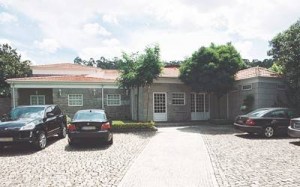 Marque a sua visita
United States of America – customer campaign



Portuguese Furniture placement in the United States of America.
Contact us by email or come visit – on purchase of our furniture we offer a voucher with three days free stay at
Hotel Rural – Quinta of Alves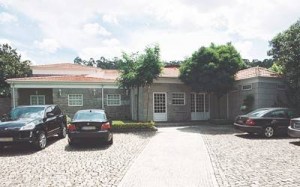 Check your visit
Usa, Estados Unidos da America, United States od America, mobili, hotel, zimmer, camera, paços de ferreira, quartos, hoteis, lordelo, paredes, dormir, dormitorio, dormidas, room, habitacion, chambre, porto, reservas, central, meble, ghamara, paços, ferreira, moveis, herdeiro, freamunde, rural, aeroporto, turismo, rural, muebles, angola, moçambique, mozambique, madeira, azores, açores, rooms, furniture, herdeiro, herdeiros, museu, rupreste, citania, sanfins, castro, remedios, secular, historico, património, humanidade, rota, romantico, mosteiro, habitacion, hotel capital do movel, capitol, capital of the furniture, near the city, logar, historico, citania, sanfins, romanico, vinho verde, entre douro e minho, circuito, huonekalut, Möbelkapital, Kapital, hostal, albergue, sossego, paisagem, carnaval, pascoa, natal, primavera, verão, outono, inverno, desporto, radical, tenis, juveniles, reserva, terrazas, baratos, salones, cinco, estrelas, pedestre, rio, futebol, patinagem, vista, furniture pacos de ferreira, pazos de ferreira, museen, fabrica de moveis, fabricante, moveis por medida, paços de ferreira, passos de ferreira, muebles, meublesportugal, meubles pacos de ferreira, passos, pacos, capital do movel, pasos, ferreira, terra, moveis e sofas, móveis e sofás, móveis e sofas, furniture, muebles portugal, meubles paços de ferreira, ferreira, porto, oporto, aeroporto, portugal, capital, Muebles La Corunã, Muebles La Vila Garcia, Muebles La Pontevedra, Muebles Vigo, Muebles Portugal, Muebles Paços de Ferreira, Muebles en Lugo, Muebles La Oviedo, Muebles Santander, Muebles España, Muebles Spain, Muebles Paredes, mueblesportugal, Muebles Porto Portugal, Portuguese Furniture, Factory, Manufactures, Taller Muebles, Manufacturas, Tienda, Entregas España, Portugal, Porto Furniture, mueblesportugal.com